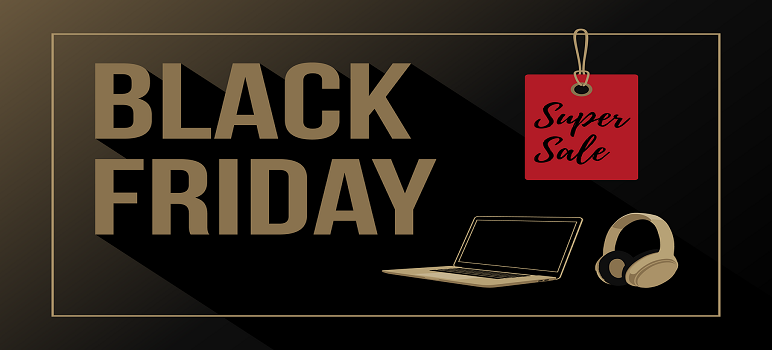 Black Friday is right around the corner, and it's time to start brainstorming on Black Friday Trends for your marketing campaign. At the beginning of November, we put together a list of 18 black Friday trends that you can use in order to get an edge on your competition. Whether you're looking for new ideas or just want to see what other people are doing this year, these trends will help take some of the guess work out of Black Friday planning.
Black Friday Trends
1) Use contests to generate buzz
Put together a contest that your followers will love, and make sure you get the word out. Your contest doesn't have to be anything grandiose or expensive. It just has to engage people try asking for user generated content of them dressed in their best holiday attire at your location. A simple image or video is all you need to get started.
Don't forget that your customers are also your best advertisers. Keep a close eye on social media and make sure you're responding quickly to comments, mentions and hashtags etc. Get creative with the different ways to use online ads in particular images and videos can go a long way in attracting attention from potential visitors.
Be proactive when it comes to social media, and always monitor what people are saying about your brand in order to build a better relationship with current customers while also attracting new ones.
3) Offer great discounts
It's a no brainer, but the thing about black Friday is that everyone else out there has these amazing deals too. Make sure your savings can't be beat by having better prices than other retailers in the area or offering a unique shopping experience with added perks and products not found elsewhere.
Don't just offer price matching either. Discounts are great, but they can be a lot more effective when combined with other shopping incentives like free shipping or an added bonus.
People don't just want to get a good deal. They want the feel of being part of something bigger, and that means giving them access to everything from exclusive products or offers based on their past behaviors all the way up to behind-the-scenes footage with staff.
5) Create a big email list
People who have already bought from you before are MUCH more likely to buy again than someone they just happen to see in the store. This makes your email list one of your most valuable assets when it comes Black Friday and Cyber Monday. Make sure you get as many emails from people ASAP, so that you can make them offers when the time comes.
6) Create a store that is optimized for mobile
Make sure your website is fully responsive and can be easily added to phones' home screens. There's no point in having the perfect email list if they all access it through their PCs and miss out on Black Friday deals.
7) Educate your customers by knowing Black Friday Trends
Your audience is most likely very different from you. They have never heard of Black Friday, Cyber Monday or any other day after holiday sales. Educating them about these shopping days will help with increasing the number of purchases on those specific dates. You can easily do this with an email campaign containing useful information and links to videos/articles.
8) Make your website the first stop
People will head to Google and search for products they want to buy on Black Friday. You need a good SEO campaign as well as landing pages, so that you show up right at the top of results. Also make sure all product descriptions are available on each page consumers have short attention spans and rarely go beyond second page of search results.
9) Product Descriptions and Packaging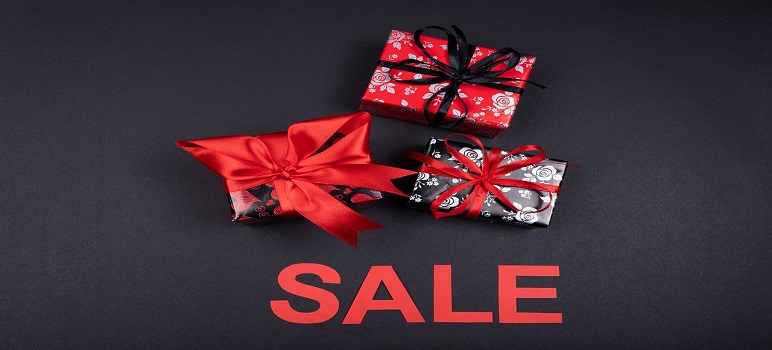 Make sure you have enough descriptions on your store, as well as short videos that will be watched by potential customers who are still making up their mind about a product. The same goes for packaging, create custom boxes, which include QR codes to specific pages with even more information or a short video.
10) Be a part of the conversation
Social media is extremely important when it comes Black Friday shopping, as well as Cyber Monday deals. Make sure you have your Facebook and Twitter accounts set up with experienced support people to answer questions from customers that may come in during those days/weeks.
11) Free Shipping: one of the most popular black friday trends
Offering free shipping is a must. This will make your product more appealing and help you to increase the number of sales on Black Friday and Cyber Monday.
12) Competitors' Pricing
This one sounds like common sense, but it's not always easy to keep an eye on what other people are offering as their deals during those shopping days. Make sure you set up alerts to be notified when someone is offering a better price, so that you can adjust yours accordingly. That way, your business will show up as being more competitive and potential customers will buy from you over the competition.
13) Be prepared for Black Friday deals before it happens
You don't want to miss out on sales and lose customers to your competitors just because you weren't prepared. Make sure you plan ahead and prepare everything in advance, so that when the time comes, all you have to do is push a few buttons.
14) Free shipping coupons
People love getting free stuff, especially if it's something they were planning on buying anyway. Give them an incentive to buy more and increase the number of purchases on Black Friday.
15) Run a Black Friday sale the week before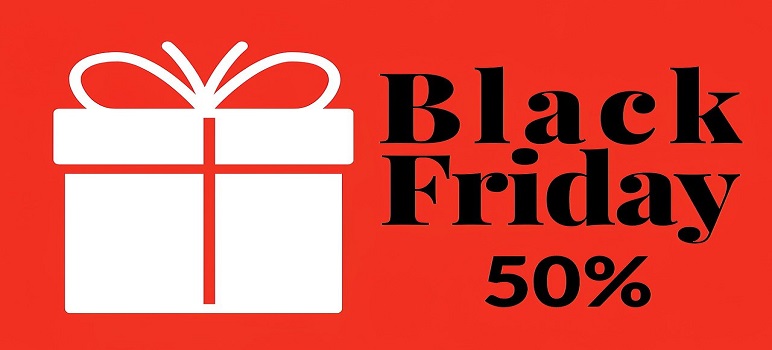 People who have never heard of this shopping day before will probably not wait until it happens. Make sure you offer some sort of discounts and deals during that week, so that when people ask their friends what they should get for Christmas/Hanukkah or any other upcoming occasion, your products are one of the first things to pop up in conversations.
16) Holiday Sales
Black Friday and Cyber Monday are not the only shopping days that matter. People start thinking about their holiday gift lists in early November, which means you have plenty of time to prepare for other sale. Make sure you check out what your competitors offer on those holidays as well and adjust your prices accordingly.
17) Don't forget about the rest of the year
Black Friday and Cyber Monday are not the only days that matter when it comes to sales. There are still plenty of holidays, birthdays, anniversaries and etc. You should take into consideration when planning out discounts or other special offers for customers.
18) Make your customers feel appreciated
People like to know that they're valued and the best way of expressing this is by sending out personalized emails. Use their names in email subject lines, so it feels personal and try to remember special occasions when a customer may be celebrating something. Then send them an email with a coupon code or small gift.
Conclusion:
It's that time of year again. Shop 'til you drop, and then invest in stocks. Black Friday is a day for shopping. It's also the time of year when people start to think about their holiday budgets and how they're going to spend it all before Christmas rolls around.
You might be also interested: