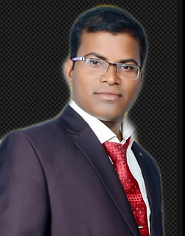 It was year 2012 when I decided to give at least one chance to prepare for UPSC Exam. I was working professional that time and was posted in a remote city of Maharashtra where there was literally no environment for UPSC preparation. So, I decided to take online guidance on how to prepare for UPSC.
I met Sushanta online on a UPSC forum website. As I was working professional that time, so I formed a close whatsapp group of UPSC Aspirants who were also working by adding 4 other members. Among all whatsapp buddies, Sushanta was very simple & clear in his approach.
Though we all prepared hard for UPSC, yet we couldn't hit it. But in the process of preparation, we got time to know each other very closely and could understand different shades of our lives.
Sushanta is graduated in science stream, however he is not less than a technocrat. Apart from UPSC preparation, He learnt almost everything in short span of time with self interest. This is the best quality that I must apprise.
I would like to appreciate Sushanta for having good moral values, willingness to learn, ambitious, and visionary in approach. He is realtime inspiring character in my life.
It is almost 8 years from 2012 and we have never met in person. Still we are in good touch and call each other over phone in every 2-3 days. Sushanta has never made himself to sit back idle. He has started venturing in Digital Marketing field now a days. I am sure, He is going to rock the floor in coming days. All the best Sushanta Bro !
With Best Regards
Ashutosh Aditya