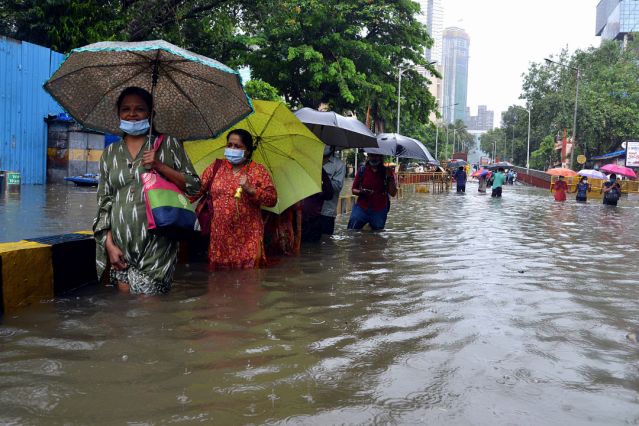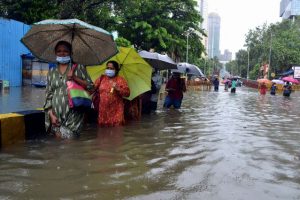 It was an incident of mumbai monsoon around 3 years ago. If I exactly think about the date it was 29th August 2017. As a service engineer, very often I visited ONGC offshore platforms located in Arabian sea for maintenance purpose.
I generally arrived one or two day advance in Mumbai. Soon after reaching, relaxed for an hour or two then run towards the Marine Lines using Mumbai Local ,which has its own story, it is more than a Local Railway Coach.
At Marine lines this time I found the waves of the sea were more rough compare to my past experience. I spent almost half day on the Coast and was continuously thinking about the mishap which took place in year 2005, which took lives of several hundred people.
Though I was in my early teens in 2005 but awareness about the things happening in India about Mumbai Monsoon was programmed by my father in very early stage of my adolescence. The sea waves were trying to touch the queen's necklace-marine drive in very unusual manner, in more violent way.
Something inauspicious kind of feeling started inside me. But Still I tried to recollect myself and enjoyed the long bayside walk. Took some pictures of the nasty waves and returned to the hotel.
I called one of my cousin who born and brought up in Mumbai and discussed with her all the things but she took it in lightly.
I took my dinner and went to bed. Next morning I received a message from my younger brother about the extreme weather alert in Arabian Sea. I told my boss about that and the heavy downpour which was not in the mood to stop for a single second from early morning.
Taking a tough call I checked out from my room, barely I walked for few steps everything belonging to me was in wet state. City was unaware about what was going through in my mind; everyone was on their daily routine.
I booked a taxi from santacruz to juhu helibase, generally they charge something around Rs 100/-, but seeing the weather they demanded Rs 250/-. I didn't bargain.
Once I reached the flyover in the midway, after seeing the traffic and water logging taxi driver raised the fair to Rs 400/- and said if it is not acceptable he will not move a single inch.
Being an outsider to the state and seeing the condition I said okay but only in one condition if you leave me on the right time, which he did. After reaching helibase, I reported to the reporting counter. Measured the weight of the luggage and myself and reported to the staff.
After waiting for up to 3PM, ONGC helibase authorities declared that no chopper will take off today and the group of around 100 persons, which was waiting there for their turn to fly has to go back.
One thing is notable here is that heavy downpour not stopped for single second which turned the city into underwater, so was the runway. The whole Mumbai allowed their staff no matters where they are working to go back home, the road was full of people. Chaos was on high. The whole city was trying to keep their life safe.
I was new for the road route, taxi services were stopped, local trains were stopped, roads were 2 to 3 feet under water. I decided where ever the crowd will move I would follow them…..I found that the distance from the helibase to santacruz railway station is just 20 minutes walk away.
On reaching the station I choose the foot bridge to stay and see the city. I saw the unease on everyone's face, People were making calls to their love ones…soon the flood kind of situation in Mumbai was on all news channel.
My parents were in tension, I saw my phone and there was number of missed calls from different-different number. Every one was stuck where ever they were. After 14 hours of continuous rain, finally the downpour became the drizzling.
I was fortunate that I got a hotel in nearby. Entering into the room, first I called my dad and told him I am safe & no need to worry. I also made a call to my boss that I am okay.
Next day news came that a doctor found missing while he was on his way to home, his umbrella was seen near the sewer hole. He was not alone there & were few more who went missing, approx 20-30 people lost their lives.
I experienced in that 24 hours, how city looks when it stops, how people response to the extremities, how news channel reacts, how authorities shows their responsibility, who cares for you, how to rescue yourself in disaster in a area where you are new!
The most amazing thing is that before leaving that job I visited that city few more times and on each occasion from santacruz to helibase I never used the transport service again. I was in love with the road where I saw many lives like me, those struggled to rescue themselves.