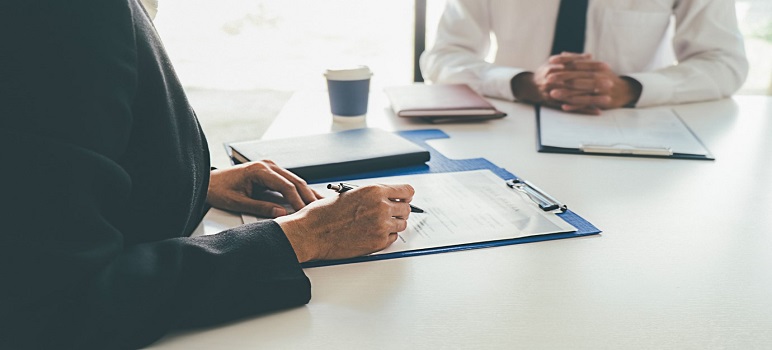 Managing personnel difficulties is considered a critical component of people management. It encompasses all of the human resources department's routine administrative functions. Its primary responsibilities include personnel management, planning, and training.
What is Personnel Management?
Personnel management, alternatively referred to as personnel administration, is a type of management that is responsible for the company's employee relations. They do, however, perform additional functions that are the responsibility of third parties, such as associating workers with a social security plan.
Proper Definition
Personnel management encompasses all administrative functions performed by the human resources department, from the hiring process to employee termination. To accomplish this, you must always keep in mind legal considerations, company agreements, and employee contracts.
Objectives of Personnel Management
The primary goal of personnel management is to maintain accurate personal data in order to ensure optimal internal communication. It should not be forgotten that competent administrative work contributes to the smooth functioning of internal cooperation. In general, personnel administration's role is to coordinate and streamline all processes involving employees in a business.
When personnel management functions well and without faults, it contributes to the achievement of a larger goal that is critical for the human resources department: generating, maintaining, and increasing employee satisfaction. This, in turn, benefits the organisation significantly, as more employee satisfaction results in increased productivity and inventiveness. Additionally, sick leave is reduced and employee loyalty to the organisation grows.
Responsibilities of Personnel Management
Personnel management tasks can be classified into two categories: those that address operational needs or legal requirements, such as the development of systems to track working hours, social security, wages, hiring and termination processes, and even work certificates; and those that address company policies and strategic decision-making, such as the analysis of surveys or performance comparisons.
Regardless, doing these actions is a very hard undertaking, which is why the majority of businesses utilise specialised software. These assist the human resources department in carrying out its tasks by capturing personal information about each employee as well as information about payroll calculation, the time / work relationship, personal statistics, business travel expenditures and other displacements, and so on.
Personnel Management's fundamental responsibilities include the following:
Recognize employee needs, collect and analyse data on them, and spot trends.
Create, manage, and maintain personnel files.
Maintain records of staff hires, terminations, and modifications.
Construct employment contracts in addition to other sorts of agreements (sublease contracts).
Process employee requests, such as vacations and training courses.
Maintain touch with the appropriate authorities, offices, insurance companies, accounting firms, and health insurance companies, as well as with other contractual partners.
Supervise the employee's hiring and termination from the company.
Process absenteeism among employees.
Ensure that wage payments are made.
Keep track of your work hours.
Functions of the Personnel Management
Personnel management must accomplish the following functions in the course of its duties:
Provide Information: Provides current information about individual employees, certain groups of employees, or the entire staff. The data can be retrieved from each worker's file. Personnel management programmes are critical in this regard.
Develop processes: The corporation is responsible for hiring, transferring, promoting, and terminating personnel. Personnel management is responsible for all administrative functions.
Notifications: The personnel management department is responsible for notifying employees and registering them in the appropriate offices.
Control: Schedule changes, sick leave, overtime, vacation entitlement, and working hours are all monitored. Controlling work time is critical while establishing flexible work hours.
Personnel protection: Personnel management must ensure the health and safety of people on the job, as well as the protection of personal data in compliance with applicable regulations.
Securing and Safeguarding Data
Personnel management employees deal with sensitive personal data on a regular basis, including name, address, medical information, bank account information, certifications, and resumes. This data must be protected in accordance with current legislation, which is why staff must be informed of recent changes to data protection regulations. With the RGPD's implementation, businesses must assess internal processes to ensure compliance with the regulations. However, how does it affect personnel management?
Expired personal data should be discarded.
Employees must consent to the usage of their data.
Employees have a right to access and control the data that their employer gathers and processes.
Employees have the right to get a copy of all their stored data from their employer.
Employers must adhere to the formal responsibility to notify data loss within a maximum of 72 hours in the case of data loss.
Digitization of Personnel Management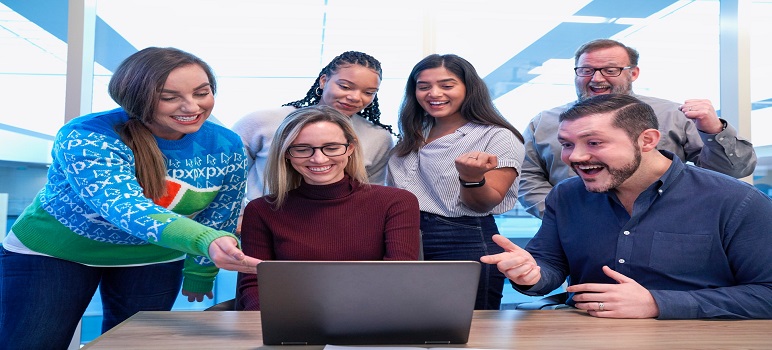 Numerous personnel management duties can be streamlined by digitisation. The employment of software to execute these duties is becoming an increasingly tempting option as suppliers become more aware about data protection rules. Thus, there exist applications that, after a period of time, automatically delete particular information.
Digitised Personal Files
A computerised personnel file, like its physical counterparts, contains the employees' personal information. However, these digitised files have several substantial benefits: Due to the fact that they are managed centrally, several staff may work concurrently as long as they are approved, hence alleviating workload. With a permissions system, access is granted to users based on their privileges, restricting what data each employee can see as necessary.
Administration of Sick Leave and Schedules
Certain processes can be controlled in the field of work time and sick leave management, including the following:
Absences
Fluctuations in the company
The number of overtime hours
Sickness, maternity, and paternity leave
Vacation requests
Calendar control to promote flexibility, and
Ongoing training
Self-Controlled Services
Another way to reduce burden is to empower staff to perform specific administrative activities autonomously, helped by specialised tools created for this purpose. For instance, some employers permit employees to alter their personal information, register their calendars, and plan and request vacations. Outsourcing these activities benefits not only the human resources department, which benefits from less administrative workload, but also the employees, who gain a broader and deeper understanding of the company's administrative operations.
Common Errors in Personnel Management
When it comes to people management, certain errors tend to be repeated on a frequent basis during its execution. Some of the most obvious ones are:
Underestimate the critical nature of excellent people management
Inadequate human resource workers in the human resources department
Inadequate classification of employees
Inadequate paperwork on employees or internal personnel management processes
Excessive management efforts or actions that are not standardised according to a protocol
Inadequate communication between human resources and employees
Benefits of Effective Personnel Management
Effective personnel management is associated with increased employee satisfaction and, as a result, increased employee productivity. Indeed, effective personnel management enables, among other things, the company's offerings to be tailored to the unique demands of each employee.
A notable example is Flexible Remuneration, which allows employees to convert a portion of their salary into tickets redeemable for various activities, so increasing their purchasing power. This activity is performed by the human resources department and demonstrates how effective personnel management may assist in responding to the unique demands of each employee in a personalised manner.
Also Read: How to overcome the fear of public speaking