Easy ways to reform your small business online: What is online presence? It's just the fact that a company can be found online. There are many other methods to establish an online presence, like creating a profile on social media sites, creating a website, or even creating a listing on Google My Business, among others.
As many as 43.4 million people in France use the Internet today, and 30 million people visit at least one social network every single day. Whether you are a small business or a big company, you need to have an online presence in order to get your name out there.
It's likely that you want your website to show up first when someone searches for your business. But how do you make it easy for customers to find you on the Internet, no matter what they are looking for or where they are looking on the Internet?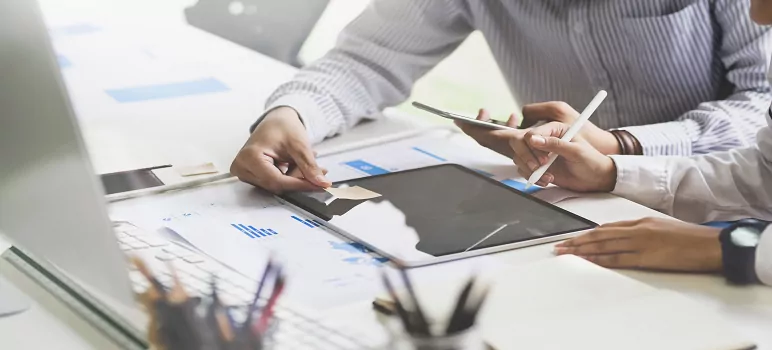 Easy ways to reform your small business online
If you want to do this, you need to double-check your internet presence to make sure that you are optimizing for every place on the internet that could show up. From business listings to social media profiles, these are the things you should work on to make your small business more visible on the Internet. So, let's get started with the list of easy ways to reform your small business online!
1. Check all the details of your company
You should also talk about your company and give relevant and up-to-date information about it. In doing so, you'll make it simpler for potential customers to locate your company on the internet. When people can find your phone number or address quickly, they'll call your business more often.
Remember that no search engine wants to give its users the wrong information. The data about your company should match or there should be more information. If this is not the case, search engines think this is wrong (and this can damage your rankings).
Content that is shared more often will be seen by more people. It doesn't matter what kind of content it is, such as a how-to, an infographic, a picture, or a video that helps people. Everyone wants to share what they find useful or just like.
If your content is just text or doesn't make sense, people won't want to share it. A lot of people aren't going to see your content if no one shares it.
The more people who see your content and share it, the more likely search engines are to think your site is trustworthy and useful, and your SEO rankings go up. And the better your search rankings are, the more people will see your website.
3. Make your own content
This is the most effective tip on the list of easy ways to reform your small business online. Besides traffic and content to be shared, search engines use keywords to figure out how relevant your content is to search queries.
Make a list of keywords and search terms that are relevant to your content and that will help people find it. Then think about it. To make your content match your keywords, then change it to make it more like them.
You should make sure that the keywords show up in the text, but not more than five times. If you use a lot of a certain word in your content, it could be mistaken for keyword stuffing, which will hurt your search engine rankings.
It is best to put keywords in the title of your page and in the alt text. You should also try to put them in your URL. (Do not change existing URLs, because this will break all backlinks)
4. Ask your customers to write a review of you (The most effective tip on the list of easy ways to reform your small business online)
Positive customer reviews are very important for any business, but especially for small businesses. People who give you good reviews can help you stand out from the rest of the people. Many people read reviews first, then decide if they want to work with this company or not.
Positive reviews will also show search engines that you are a trustworthy and reputable business or source of information, which will help you get more people to see your site.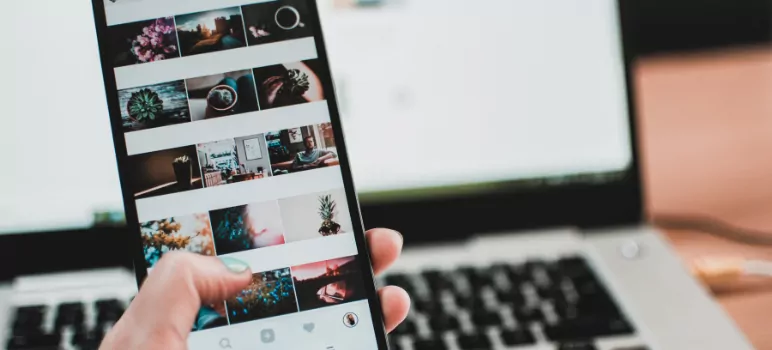 If your small business doesn't have the time or money to run a website, then you should use social media. Due to their ease of use and ability to easily share material with others, social profiles will still be ranked highly in search results (hence your content will be available to more users).
Use your social profiles to talk to customers, tell them about your business, and share any content you have.
If you have a well-designed website, add social buttons to your content and put links to your social profiles on your website so people can connect with you. There's a good chance that other people who interact with people who love your social media page will see your content as well, even if they don't interact with you.
6. Pay more attention to making friends
Relationship building is a better way to improve your SEO than things like buying backlinks. Getting people to talk about you will likely help you get them. Guest posting is something to think about. Even if your company doesn't have a lot of news, you should send press releases or other announcements about what's going on in it.
Most websites only think about SEO, but there are other ways to get more people to see your site online. Make people talk about you. If you pay enough attention to PR campaigns, you can do this.
What are the benefits of an online presence for a business?
A strong online presence is vital since it enables you to be a part of the customer journey, which is significantly different from how it was a few years ago because the Internet nearly always causes customers to make a purchase decision before visiting a website.
Also, look at your competitors. The vast majority of them are already available online. If you're not on the Internet, you're at risk of being overtaken by your competitors. If you aren't, you give them an extra chance to get customers to your own detriment.
Even though there are so many ways to stand out from the rest of the pack on the Internet: unique and interactive content, original design, the development of digital products or services, and so on.
It's also good for your business to have an online presence, because people can look at your business and its information at any time. So, what are you waiting for? Follow these easy ways to reform your small business online and get on the  train of exponential growth!
Also Read: