Android 12 Features: Google makes changes to its Android operating system every year, adding new features and designs that keep the software up to date and in good shape. When Android 12 comes out in 2021, the new version is the one for that year.
When Android 12 comes out, it will have a completely new design style and a lot of new privacy features (among other things). You can find out everything you need to know about Android 12 features here, from what it does to how to get it.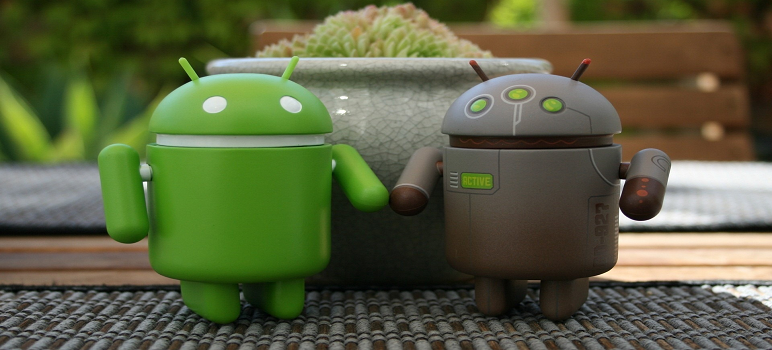 When can you use Android 12?
The new version of Android is usually shown to developers in March, then made public at Google's I / O event in May. Beta versions and full versions of the software are usually released soon after. It comes around the fall.
Few days back, Android 12 developer previews were made available for testing. However, second and third previews being released in due course of time. Google will unveil the new operating system at the I/O developer conference soon, and the first public beta will be available for testing at the same time.
We were supposed to learn more about Android 12 this year when the long-awaited Pixel 6 was released. Instead, Google has released the source code for Android 12 to the AOSP (Android Open Source Project). Until October 4, anyone could get the update.
Android 12 features will be integrated to nearby devices soon, beginning with the Pixel in the coming weeks and smartphones from Samsung, OnePlus, Oppo, Realme, Techno, Vivo, and Xiaomi later this year, according to Google Vice President of Engineering Dave Burke in a blog post announcing the launch.

Android 12 Features- Many newer improvements!
One of the most exciting things about any new version of Android is, of course, what new features Google will add (Now, android 12 features). This is what we know so far about the new operating system based on Google's official announcement and three developer previews.
1. Material You
There has been a lot of change so far, but Material You is the most important thing. What Google is calling the new design style that runs on Android 12 on Pixel phones and will eventually spread to other Google groups is called "Android 12 Design Style."
In new android 12 features, Five color palettes are available. You can choose one yourself, or let the phone choose one for you by taking the colours from your phone's wallpaper. Google says that when Material You comes out on Pixel phones this fall, custom palettes will work in all Google apps. Later, third-party apps will be able to use them, too.
All of the icons and interfaces have been made round. Circles, squirrels, and squiggles can be found all over the place as android 12 features. In the beginning, this new design will only be available on Google's Pixel phones.
It's not clear how much of the design will show up in the Android skins used by Samsung, Xiaomi, and other phones.
2. Faster movement and animations
This is one of the best Android 12 features. A dynamic interface and quick response are also two things that make the interface more fun to use. If you press the power button to turn on the screen, the light comes out of the button. If you don't have any notifications, the lock screen clock will fill the space.
Up to 22 percent less CPU time will be used by central system services, and up to 15 percent less of the large system server cores will be used. This is thanks to improvements made under the hood.
3. New privacy features
It's not just the design that has changed in Android 12. The biggest changes have to do with privacy and security with the Android 12 features. The first is a new Privacy Panel, which is meant to be a one-stop shop for all your data privacy. Apps may be revoked for accessing your data, and you can see what data has been accessed and by whom.
Whenever an app is using a microphone or a camera, the new icons will show. You will not be taken off guard in this manner. If you want to be even more careful, there are new quick settings that will stop all apps from accessing the camera and microphone at the same time. This will keep your privacy.
Location permission: You can give apps that don't need to know where you are more vague location data. This is good for apps like your weather app, which don't need to know where you are very well.
4. A new way to get help from the Google Assistant
To get help from Google, you can now long press on the power button. There are many ways that phones already use this button shortcut. We hope this will just be one of the many ways it is used.
5. Quick settings
Back at the Quick Settings, the menu has been changed as part of a bigger set of settings in the notification tray. There are new Quick Settings options that let you get to the settings for Google Home and Google Pay.
6. ChromeOS integration
For Android 12, Chromebooks and other ChromeOS-powered devices will be better integrated with Android. This is because Google wants to grow its ecosystem of devices.
It will be easy to unlock a nearby Chromebook with a single tap on your phone. You will also get all of your chat notifications on ChromeOS, and you will be able to see your phone photos on the laptop.
7. Android TV remote control
Android 12 features will also be more closely linked to Android TV, which will make it easier to use. If you have an Android 12 phone, you will be able to use it as a remote control for all Android TV devices. This means that you can use the phone's microphone to search for things or type on the phone's keypad.
8. Scrollable screenshots
For a while, it looked like this simple tool was going to be in the next version of Android. Companies like OnePlus, Huawei, and Samsung already have this feature in their own versions of the software. So, we are happy that in the next version of the OS, we will be able to take pictures that cover the whole screen, not just what is on the screen.
So, here are our 2 cents on the Android 12 features. If you have something more interesting to share, do connect with us in the comments section below!
Read More about Android 12 Features Here.
Also Read: